Dry Skin Rejuvenator+ - 1 Bottle
Looking for smooth, soft, deeply moisturized, younger-looking hands & skin?
Purity Woods' Dry Skin Rejuvenator+ harnesses nature's ultimate botanicals to deeply soothe and rejuvenate your driest skin.
If you're frustrated with the appearance of any of these on your hands, elbows, knees, heels, and elsewhere…
Wrinkles

Dull, dry, and "old looking" 

Rough, "sandpaper-like" feel

Thin and "crepe-papery" looking 

Age spots / Dark spots

Uneven skin tone

Flakiness
… Then we literally guarantee that nothing else available is as effective at combatting it as your Dry Skin Rejuvenator+.
That's because we have scoured the world to find you the best truly organic ingredients so you can safely, thoroughly moisturize your skin, confident that what you are applying is going to replenish and rejuvenate even your driest skin so you get back that youthful appearance and feel.
With all of the top quality ingredients your skin needs (and none of the bad ones)…
The Dry Skin Rejuvenator+ is uniquely formulated to give you both fast results AND long-term age-defying skin.
Purity Woods' Dry Skin Rejuvenator+ contains an outstanding blend of nature's ultimate botanicals (all USDA Certified Organic) for youthful-looking skin, including:
Organic Rosehip Oil: Locks in moisture and smooths the appearance of rough, dry skin

Organic Shea Butter: Revitalizes your skin's natural brightness

Organic Beeswax: Powerful protective, moisturizing, hydrating and smoothing benefits

Organic Sweet Orange Oil: Protects skin from dirt, germs, impurities and harmful environmental factors

Organic White Grapefruit Oil: Clarifies and brightens skin

Organic Sunflower Oil: Reduces the appearance of aging
All in a USDA Certified Organic formula that is non-GMO and free of anything artificial… FREE of toxic preservatives and synthetic additives like pesticides, chemical fertilizers, and dyes… FREE of parabens, sodium benzoate, and potassium sorbate… and no hydrogenation or palm oil, either. And, of course, it's cruelty-free and never tested on animals.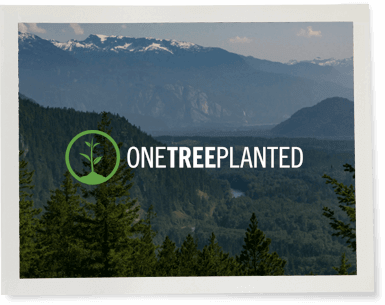 We Take Sustainability One BIG Step Further With Every Order
Beyond all ingredients in our exceptional skincare products being sustainable, we're thrilled to partner with the nonprofit One Tree Planted.  With each Purity Woods order placed, we donate a portion of the proceeds to have a tree planted in your honor.
These trees are targeted to urgently "in need" areas, such as those devastated by forest fires, and help create habitats for animals and biodiversity, jobs for social impact, and clean air and water for everyone's benefit.  We've helped plant over 1,000 trees this year already and thank you for helping us reach out goal of 10,000 trees this year!