Age-Defying Dream Cream – 1 Bottle
Looking for the best anti-aging cream for sensitive skin? Purity Woods Age Defying-Dream Cream is the best wrinkle cream on the market for those concerned with the ingredients in conventional products.
If you're frustrated with the appearance of any to all of these…
Crow's feet, laugh lines, and other fine lines and wrinkles
Dull, dry, and "old looking" skin
"Turkey neck" and skin that looks saggy
Thin and "crepe-papery" looking skin
Age spots / Dark spots
Uneven skin tone
… Then we literally guarantee that nothing else available is as effective at combatting it as the USDA Certified Age-Defying Dream Cream.
That's because Purity Woods' Age-Defying Dream Cream feeds your skin nature's most powerful collagen-boosting… elastin-boosting… and deep moisturizing ingredients… which are the 3 cornerstones to your youngest-looking skin!
Our natural "fountain of youth" includes 3 different types of the revolutionary maple leaf extracts that recent research shows are exceptional for boosting elastin and may support anti-wrinkle and anti-aging effects. This anti-aging cream includes nature's ultimate ingredients to feed your skin vitamin C and boost collagen… and it includes nature's most effective deep moisturizers.
All in a USDA Certified Organic formula that is non-GMO and free of anything artificial… FREE of toxic preservatives and synthetic additives like pesticides, chemical fertilizers, and dyes… FREE of parabens, sodium benzoate, and potassium sorbate… and no hydrogenation or palm oil, either. And, of course, it's cruelty-free and never tested on animals.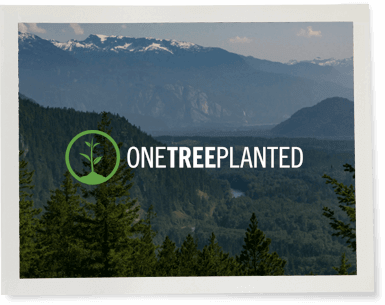 We Take Sustainability One BIG Step Further With Every Order
Beyond all ingredients in our exceptional skincare products being sustainable, we're thrilled to partner with the nonprofit One Tree Planted.  With each Purity Woods order placed, we donate a portion of the proceeds to have a tree planted in your honor.
These trees are targeted to urgently "in need" areas, such as those devastated by forest fires, and help create habitats for animals and biodiversity, jobs for social impact, and clean air and water for everyone's benefit.  We've helped plant over 1,000 trees this year already and thank you for helping us reach out goal of 10,000 trees this year!