Elastin Boost Hyper-Lift Serum (1 Bottle)
Gwyn
Verified owner
Verified Buyer
Verified owner
After 1 day of use I'm happy with the product. I use the day & night creams, so the serum is a welcome addition to my skincare. I love & trust Purity Woods products.
4 weeks ago
Elastin Boost Hyper-Lift Serum (1 Bottle)
If you want to lift, firm, tighten, and brighten the appearance of your skin – quickly and over the longer-term – we literally guarantee that nothing else available is as effective as the USDA Certified Organic Elastin Boost Hyper-Lift Serum.
That's because Purity Woods' Elastin Boost Hyper-Lift Serum is the best deep wrinkle serum FREE of parabens, sodium benzoate, and potassium sorbate.
Our formula feeds your skin nature's most powerful ingredients to combat the appearance of looseness, sagging, and dullness.
This includes 3 different types of the revolutionary maple leaf extracts that recent research shows may provide "fountain-of-youth-like effects." And it includes nature's other highly effective botanicals to quickly combat the appearance of loose, sagging, wrinkled, dull, "old-looking" skin… such as organic Indian gooseberry extract, organic camu camu extract, organic German chamomile extract, and more.
All in a USDA Certified Organic formula that is non-GMO and free of anything artificial… FREE of toxic preservatives and synthetic additives like pesticides, chemical fertilizers, and dyes… FREE of parabens, sodium benzoate, and potassium sorbate… and no hydrogenation or palm oil, either. And, of course, it's cruelty-free and never tested on animals.
Your Elastin Boost Hyper-Lift Serum comes in a non-greasy formula that is simple to use and won't clog pores… and it's safe and highly effective for all skin types, including sensitive skin.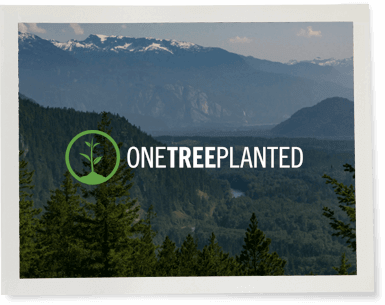 We Take Sustainability One BIG Step Further With Every Order
Beyond all ingredients in our exceptional skincare products being sustainable, we're thrilled to partner with the nonprofit One Tree Planted.  With each Purity Woods order placed, we donate a portion of the proceeds to have a tree planted in your honor.
These trees are targeted to urgently "in need" areas, such as those devastated by forest fires, and help create habitats for animals and biodiversity, jobs for social impact, and clean air and water for everyone's benefit.  We've helped plant over 1,000 trees this year already and thank you for helping us reach out goal of 10,000 trees this year!