Lorraine Lindberg
Verified owner
Verified Buyer
Verified owner
I have tried many face cleaners and often find they leave my skin squeaky clean, to the point of irritation. Purity Woods facial cleaner cause no irritations just a calming cleansing and leaves me feeling like I am doing the best possible for my skin. I use all of Purity Woods facial products and my skin shows how well they work. : O)
2 weeks ago
Looking for the best face cleanser for mature skin? Most skin cleansers are loaded with harsh, drying ingredients that make delicate, aging skin feel tight and irritated.
Instead, Pur-Radiance acts as a gentle, deep cleanser with the help of 21 of nature's most effective cleansing and nourishing ingredients that leave skin looking and feeling rejuvenated.
This revolutionary formula includes ultra-moisturizing organic maple leaf extract, making it the best face cleanser for dry skin, and the best natural face cleanser overall.
Women swear by Pur-Radiance because it:
Provides you a carefully balanced blend of 21 of nature's premier ingredients to deeply yet gently cleanse, hydrate, brighten, and rejuvenate your skin – including the revolutionary elastin-boosting maple leaf extracts.
Is USDA Certified Organic. Not just one or two ingredients. The entire formula. That means it's FREE of synthetic additives, including pesticides, chemical fertilizers, and artificial dyes. That means NOT processed using industrial solvents, irradiation, or genetic engineering (non-GMO). That means FREE from "fragrance," parabens, sulfates, formaldehyde, 1, 4-dioxane, sodium benzoate, and free from anything you don't want on your skin and in your body!
No hydrogenation, no palm oil.
Is noncomedogenic, so it won't clog your pores (a cleanser never should, though some do!).
Is a safe and highly effective cleanser for all skin types.
Contains entirely plant-sourced ingredients and is NEVER tested on animals
Has a soft and refreshing natural citrus scent you're going to love.
Backed by Purity Woods' iron-clad 60-day total satisfaction guarantee.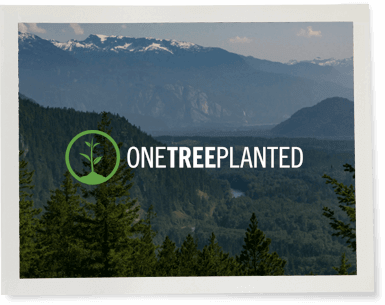 We Take Sustainability One BIG Step Further With Every Order
Beyond all ingredients in our exceptional skincare products being sustainable, we're thrilled to partner with the nonprofit One Tree Planted.  With each Purity Woods order placed, we donate a portion of the proceeds to have a tree planted in your honor.
These trees are targeted to urgently "in need" areas, such as those devastated by forest fires, and help create habitats for animals and biodiversity, jobs for social impact, and clean air and water for everyone's benefit.  We've helped plant over 1,000 trees this year already and thank you for helping us reach out goal of 10,000 trees this year!